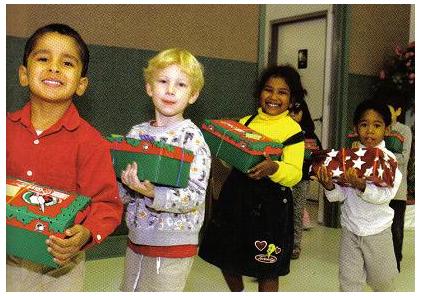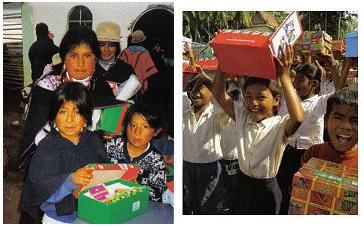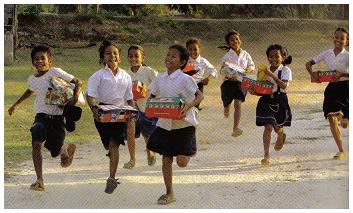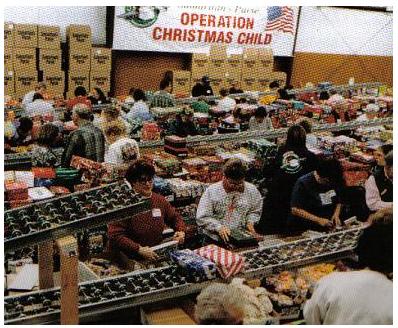 Operation Christmas Child
brings joy and hope to children in desperate situations around the world through gift-filled shoe boxes and the Good News of Godís love. This program of Samaritanís Purse provides an opportunity for people of all ages to be involved in a simple, hands-on missions project while focusing on the true meaning of ChristmasóJesus Christ, Godís greatest gift. Along with shoe box gifts, millions of children are given Gospel booklets in their own language. In 2004, we collected over 7 million shoe box gifts worldwide and distributed them to children in 95 countries.

This Christmas season Covenant Christian Fellowship and with the help of neighbors sent 4,145 boxes to several world and U.S. countries!

If you would like to know more on Operation Christmas Child or how you can help...